May 24 2012
big & little {coastal mint}
Three fresh looks for mom & baby in this season's color-of-the moment: mint.
We love the delicate wash of color in each, 
and how perfect they are for an easy coastal summer.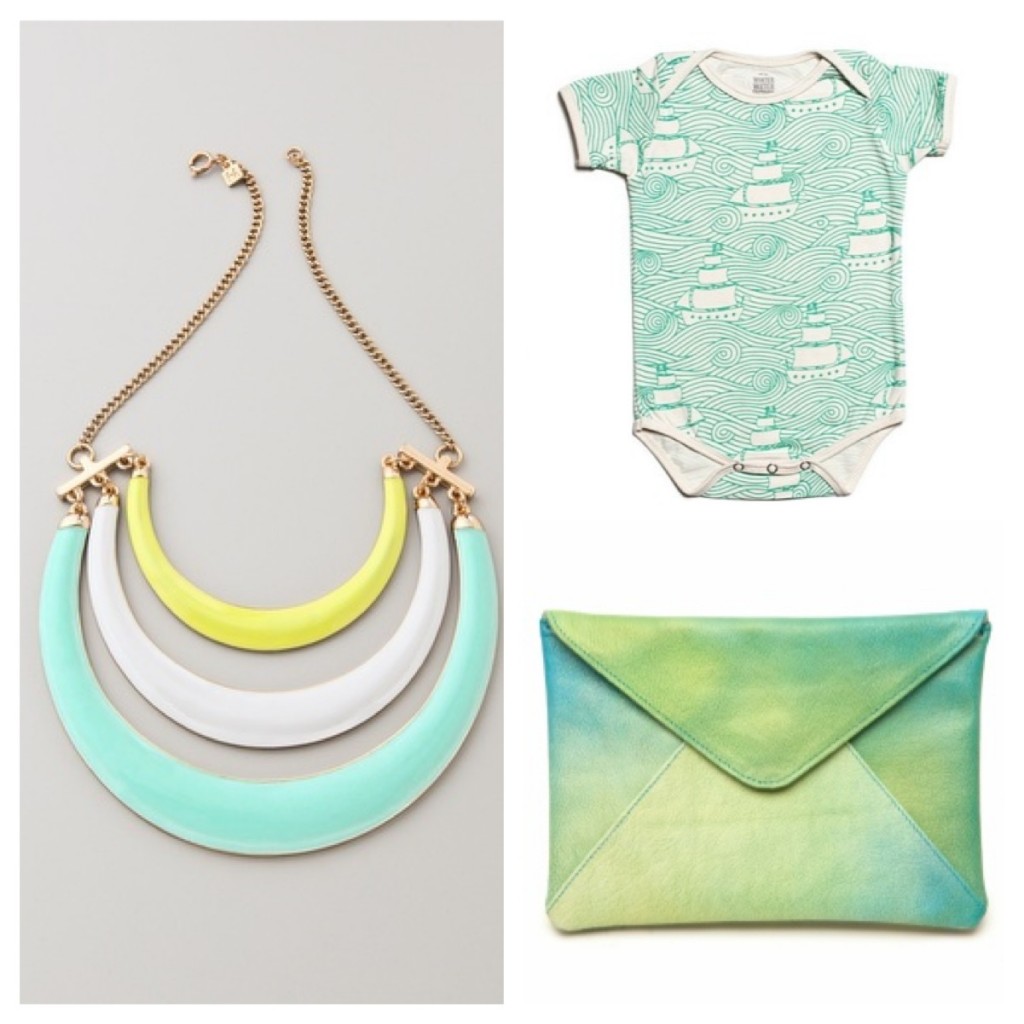 big: tiered necklace via shopbob
little: high seas snapsuit via rare device
love letter envelope bag: via our style boutique 
Comments are closed.