April 30 2013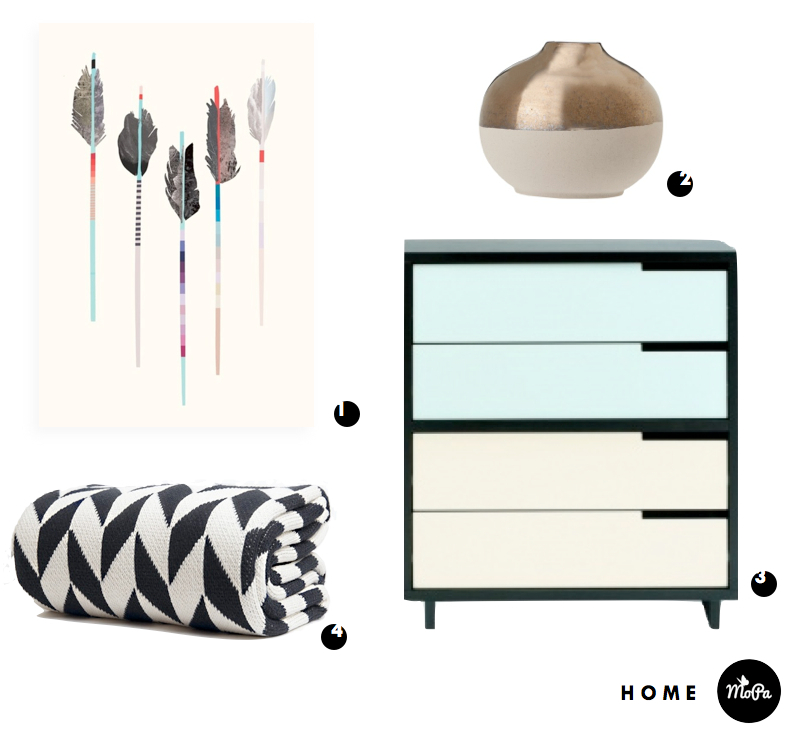 MoPa Home {Soft Break}
It's easy to play up contrast when decorating a space; it works to add texture and interest where there is none, but keeps things on the simple side. Here, we're lining up graphic inspired items that play off this arrow art – that's a straight up must-have (1). We just can't get enough of the intricate color story – the soft tonal breaks are simply beautiful, and the red details – perfectly punctuate. Obsessed for days.
To round out the group, here's our top picks:
2. This beautiful dipped vase would look great with some fresh flowers – but, it can totally hold it's own as an accent piece too!  – Jessica 
3. Add in this Blu Dot Modulicious No. 4  for its sophisticated palette. Color blocking is a great way to achieve dimension in a simple, modern space.  -Denell
4. This cotton-rich throw is made from re-spun fibers leaving it super soft. The sharp pattern play makes it a stand out accent in any room. Oh, and it's cozy too.  -Heather
Comments are closed.