May 30 2013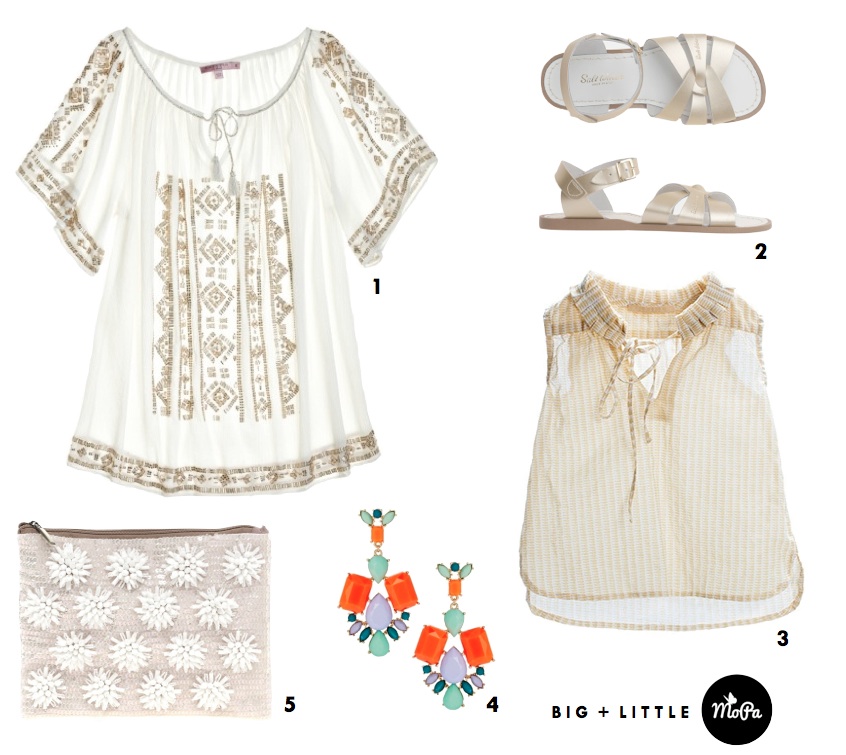 White Honey.
This past weekend, the sun was out and so were my seasonal favorites; summer whites. It's honestly one of my favorite colors to wear year round, and so when the warm weather rolls in, it's an easy choice. To take white from easy & effortless to a bold statement look, simply wear it head to toe. My favorite way to work with white is to pair it with shimmering essentials – think gold accessories. For a little more contrast, bring in bright jewel earrings but keep shoes neutral. Soft colors can be tricky for the littles. The key is to use it sparingly and play up patterned textures and prints to soften everyday wear.
Style Tip: When wearing one color head to toe, especially white, play off volume. If favoring a fitted top, pair with a flowing pant or skirt. If a short white bottom or mini is on deck, pair it with an oversized, seasonal knit or tunic. If going for a seamless, fitted look, be sure the garment is high quality and tailored.
– Denell
Comments are closed.