August 7 2013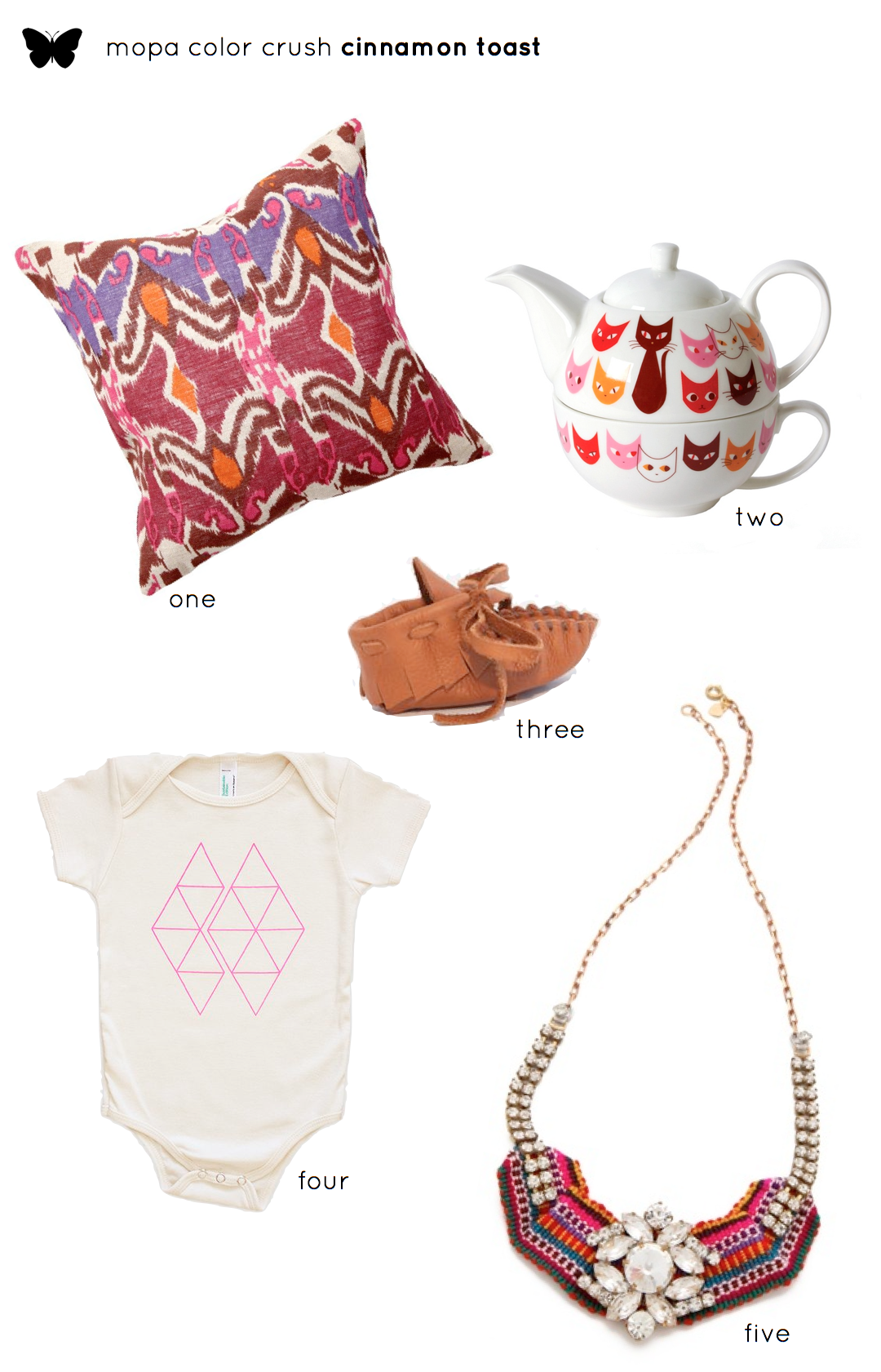 Cinnamon Toast.
Feeling the chill along the Southcoast? Me too.
It's true we can't escape the inevitable winter weather, and so the only thing you can do is take proper measures – warm it up with some toasty winter spice.
Here are some of our tried & true, anticipated wardrobe updates: cooler temps inspire warmer tones, and what I love right now is rich jewel tones, such as burgundy, navy and emerald paired with sherbet tones or basically every summer color – ever. It's a great way to update the jewel tone trend. Go for a mash up of unexpected colors.
Style Tip: A great way to transition your wardrobe and add warmth to your everyday dressing: continue to rock ultra brights, trendy geometric prints on tee's but pair pair with ethnic/navaho inspired knits and saturated dark tones to achieve that extra mileage. Don't forget Home: Simple accessories such as tabletop & accent pillows to warm up the scene. 1 2 3 4 5 
- Denell
Comments are closed.