September 21 2013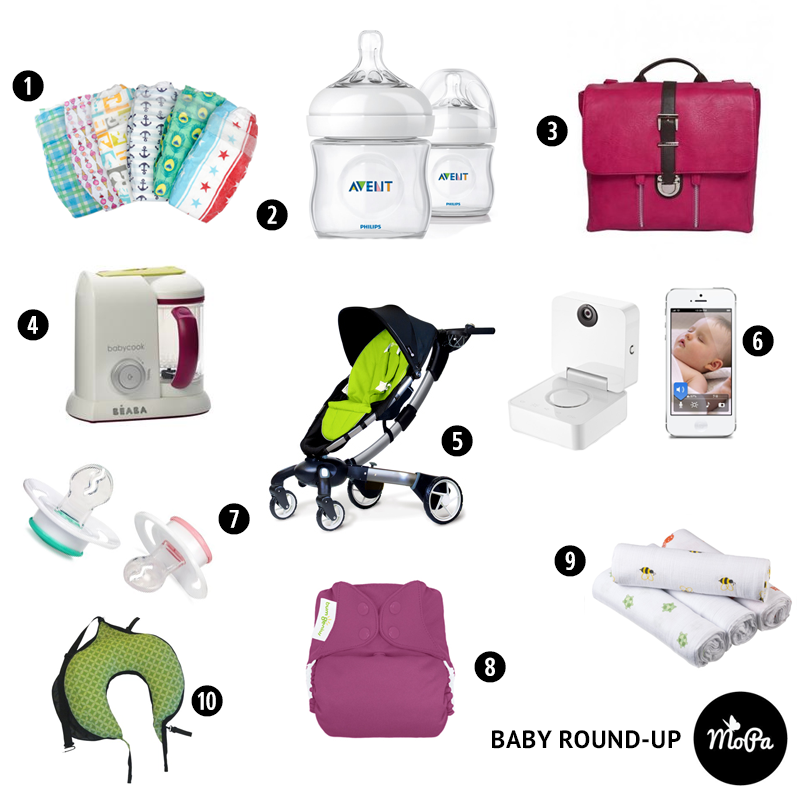 Gear Essentials.
You're in the midst of creating the perfect baby registry, but what do you really need? We found these products to be total lifesavers for new parents.
Baby Gear Tip: It's easy to get lost in the "latest and greatest"  baby products. To help sort through the madness, have your mom friends review your registry and make suggestions on what's a must and what you could do without.
1. Honest Co. Diapers 2. Avent Natural Bottle 3. KellyMoore Chapel Convertible Backpack 4. Beaba BabyCook 5. 4moms Origami 6. Withings Smart Baby Monitor 7. Dr.Brown's Prevent Pacifier 8. FreeTime Bum Genius Cloth Diaper 9. Aden + Anais Swaddle Designs 10. Boppy Travel Pillow
Comments are closed.