May 16 2012
This weekend MoPas going mobile with a little red ice cream truck. We're super excited and want to meet you in the streets. 
Who knows where we will pop-up, so be sure to tag along on Facebook & twitter to scoop up free ice cream. In the meantime, get sweet on these ice cream inspired "big & little" looks.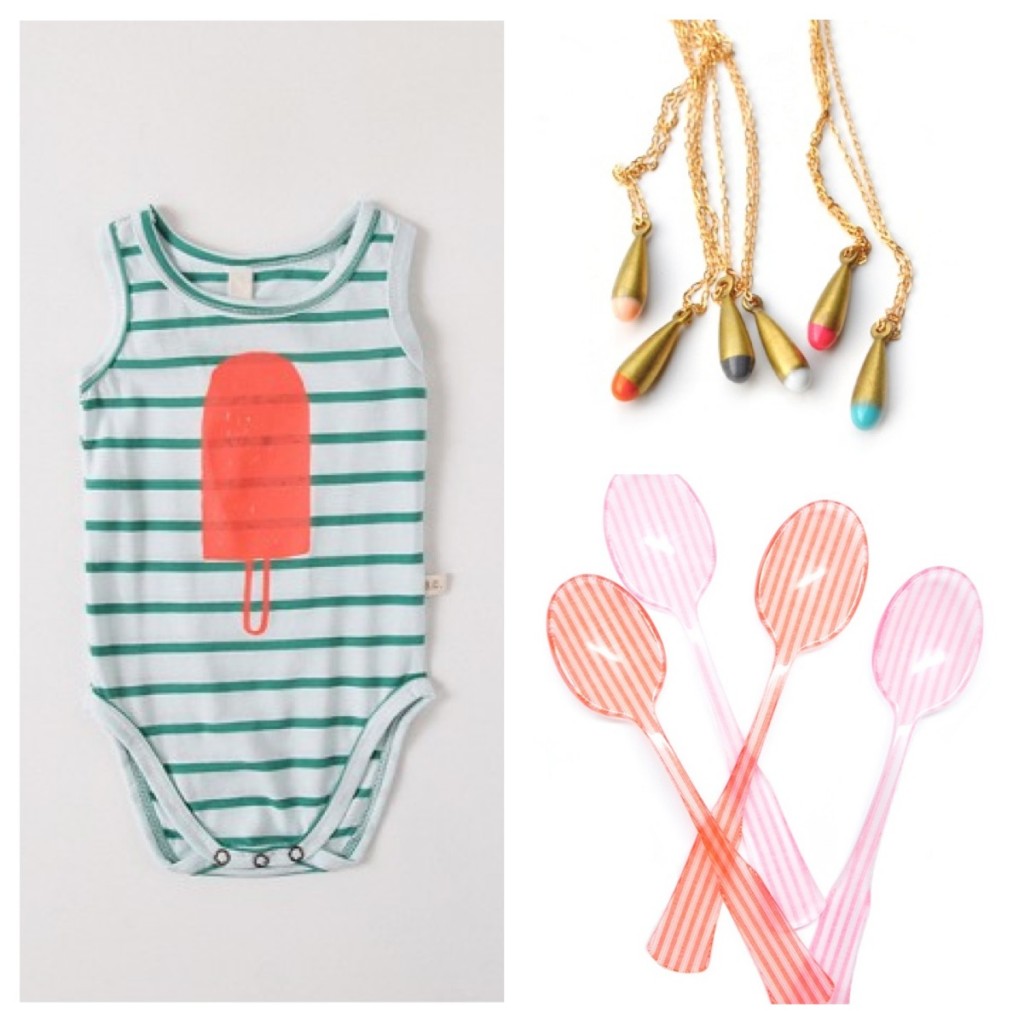 big: sweet baubles via Eames Drop Necklace
little: infant popcicle onesie via Bobo Choses
little: striped party spoons via Leif Shop
Comments are closed.