June 26 2014
by Nicole Locke
Ah, the laid-back days of Summer…  When summer traditions flip from cocktail induced naps on the beach to chasing your tot through the sprinklers, it's nice to have some fun, simple ideas in your arsenal to help unwind and create new traditions with your growing family. Is there anything more "summer" than hammocks, corn on the cob, fireworks, slip and slides, feasts on the grill, and Popsicles? We think not.
PLAY
Anything involving water. My two-year old wakes up chanting "SWIM!" and without a pool we sometimes have to be a little creative. Bring on the old school sprinkler runs, slip and slide, water balloon tosses, kiddie pools and water tables.
Easy Tip: Sponge bombs are a fun reusable version of the water balloon, guaranteed to get your littles drenched and cooled down. Soak inexpensive household sponges (cut up sponges into thirds and wrap an ouchless hair tie around them) with water and let the games begin. Great for babies and kiddos.
Easier Tip: Make a game out of transporting water in big buckets – whoever has the most in their cup after racing across the yard wins. It's amazing how much fun this can be to a tot.
READ
For Mama: The Happiness Project by Gretchen Rubin. I know it's an oldie, but it has been on my list forever and I actually bought a hard copy of it to make notes in which is rare in my gadget-love-affair world. There's something about an actual hardcover book that brings me back to my pre-baby lazy days of summer. To those not so behind the times, Rubin released the sequel, Happier at Home late last year which I've heard great things about too. Who doesn't need a reminder to find that happiness within?
For Tot: For Just One Day by Laura Leuck and Marc Boutavant – a bedtime favorite these days in the Locke household. Your little will proudly "read" along with you and is sweetly reminded that the very best thing they can be is exactly who they are.
SNACK
What is it about frozen things that make kids bend to your every whim?  My two-year old thinks that ice is a treat. I love the Zoku Quick Pop Maker ($49.95) – instant gratification at it's finest.  Just keep the pop maker (base) in the freezer for at least 24 hours.  Our pop maker is always in the freezer so it stands at the ready to defeat almost any toddler tantrum. When you're in need of a quick snack take it out and pour your favorite liquid into it. Seven to nine minutes later,  your kiddo will be well on their way to kid nirvana. This is a great way to sneak in greens too, just pour in a smoothie of mango, peach, coconut water, spinach and kale and your kids will slurp it up without knowing they're eating veggies. Of course you can always just pour the same thing into Dixie cups with a Popsicle stick, but that requires some planning – which doesn't do much when there is a toddler tantrum that needs to be defeated.
CARE
Mamas, prepare for your world to be rocked. Oil of Oregano is the end-all-be-all for all things summer-bugging your little. Be it bug bites, diaper rash, skin irritation, sun burn.  It's super strong – mix a couple drops in applesauce to take orally or mix a drop with grapeseed oil or lotion for topical relief.  It's amazing stuff.  I'm also obsessed with MD Moms Baby Silk Sunscreen Wipes (pack of 20, $26) – easy, peasy for your wiggly baby and kiddo, water-resistant and non-irritating on the eyes.
TRAVEL
journeyBee Travel Crib ($169). Finally, a travel crib that doesn't break your back or take up the whole luggage cart. A light-weight (under 12 pounds!), pop-up crib that my 27-month old will stiill sleep in. An absolute summer travel must-have that you can actually fold-up without having a breakdown.
CARES Airplane Safety Harness ($74.95).  Another genius creation. For those of you with a little tipping the scales somewhere between 22-44 pounds, there's no need to lug that huge and heavy carseat on the airplane with you. I always recommend checking your carseat with your bags (once your bambino is out of their infant car seat) as it makes the airport experience so much better. The harness slips over the airplane seat and weighs less than a pound, so you can even keep it in your purse. Kids stay safe and secure, and you may even get to sneak in that pre-child airplane nap that has long since disappeared!
iPad/tablet. We all know the 30-minutes a day TV/smart phone/computer guidelines for littles but when you're traveling, those limits just have to go bye-bye if you want any peace and stillness during those long car rides and plane trips. Some of my favorite apps that work without wifi/a connection: Endless Alphabet (FREE and a great way to get your kiddos saying word sounds), Toca Doctor, Peek-a-zoo, Press-here: The App, and Petting Zoo.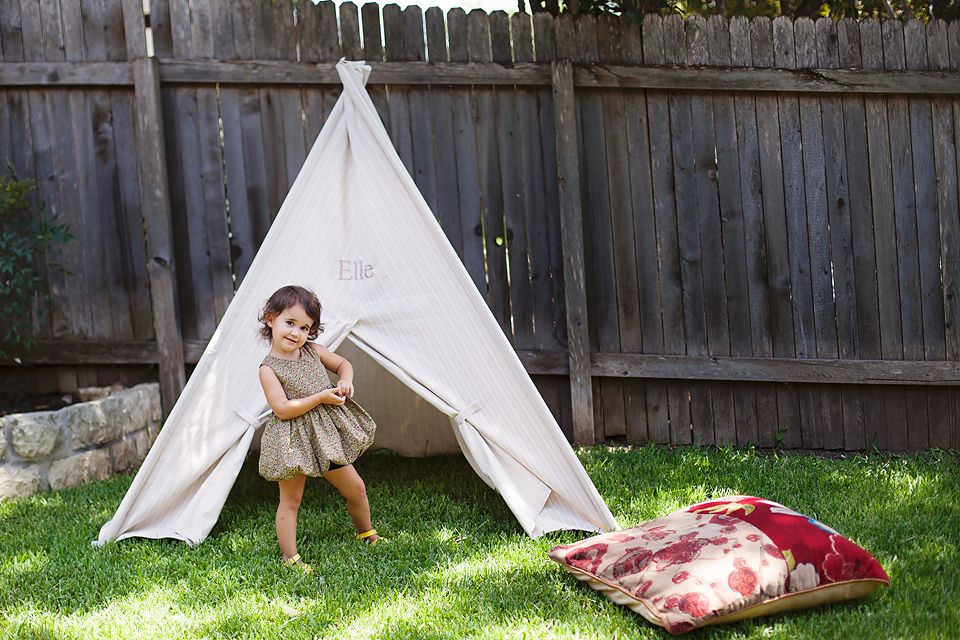 Nicole's Summer Traditions:
While fun, cool, laid back Austin has become home sweet home, I still can't get used to the inferno known as Summer here (and Spring and Fall for that matter).  My heart longs for the muggy days and cool-breeze nights of the Midwest — and the lakes, oh the Great Lakes! My family and I spent our summers "Up North" (the favorite term for all Michiganders going to the Lake for the weekend no matter what direction you're headed) at our family cottage in northeastern Michigan. We're headed back for much of July and I'm counting down the days.  Not fancy at all, it's the one place where you can still walk to the penny candy store in town, spend ALL DAY on the beach and boat, never take off your swimsuit, not have Mom yell at you for tracking in sand, roast marshmallows by the bonfire at night and not require a wifi connection.  I've come to realize that it's so important to have a place like this where you and your family go and escape the world to make memories together – it doesn't have to be a cottage or a boat, maybe just a special place to camp every summer, or a certain hiking trail or beach spot you've come to call your own. Maybe it's a backyard camp out – just something that you continue to do with each other and without your computer and phone.
photography by Jessica Souza / Nicole Locke is co-founder and president of Bump Club and Beyond
Comments are closed.