December 6 2012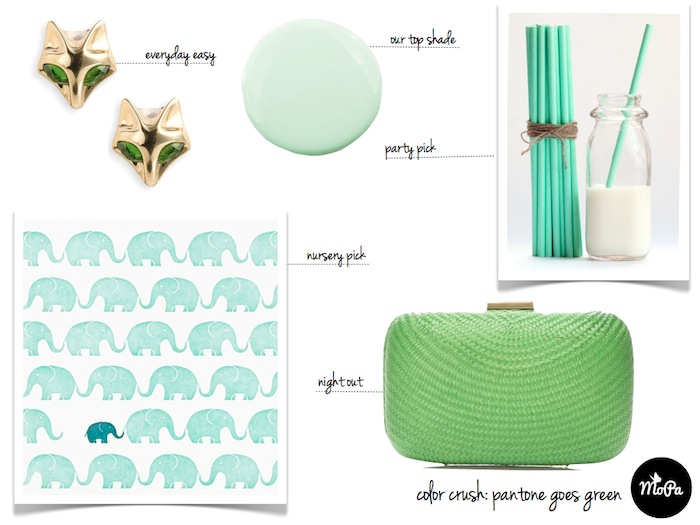 Pantone Declares Emerald Green as the Color to Love in 2013
For many years I worked as a color forecaster in NYC, and though I loved the gig (um – who doesn't want to work with color all day?) many folks would often wonder  – just how does one forecast color? It's a unique blend of things; part observation, bubbling trends, consumer cycles, and mostly – industry intuition.
One thing it's not – weather forecasting. We're not using on-point technology and atmosphere dopler devices. All you can do is be super keen, and hope you got it right.  You'll surely find out the very next season when you walk into J.Crew to discover what's front and center on their retail floor.
Pantone just declared Emerald Green the color of 2013.
I'll take it – because I love green. We watched mint work wonders this past summer as the IT color for fresh manicures, and colored denim.
Emerald Green looks amazing on any complexion, so grab a blouse, handbag, or those must-have emerald studs (finally). Be sure to toss the need for any sort of luck out the window – with any shade of green, you're sure to win.  1, 2, 3, 4, 5.
Comments