February 6 2014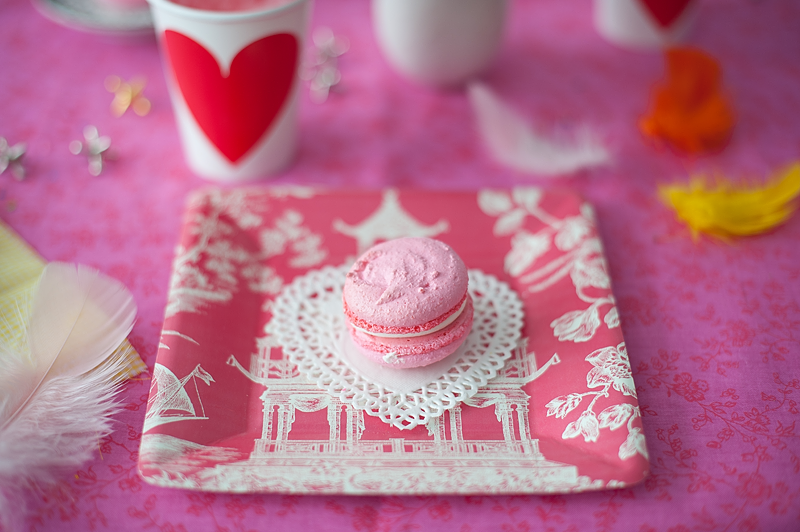 I'm a big fan of Valentine's Day. It's a holiday that can be as simple, or as festive as you want, and the idea of reminding friends and family how much we care is always a good idea. We host a cupcake decorating party at our house; it's a great way to get friends together, get creative, and enjoy sweet treats. Here's a little party for two we put together – it's super sweet, and who can deny a tower of perfect, pink macarons? Not me.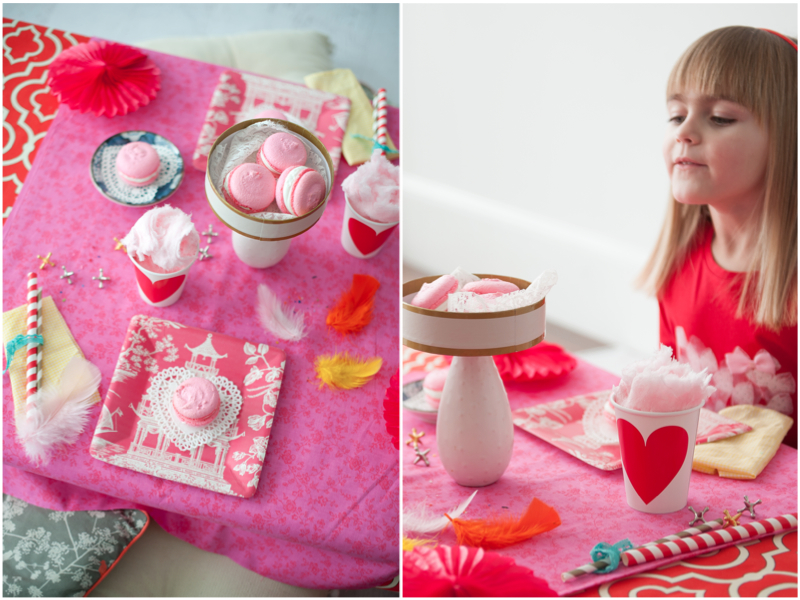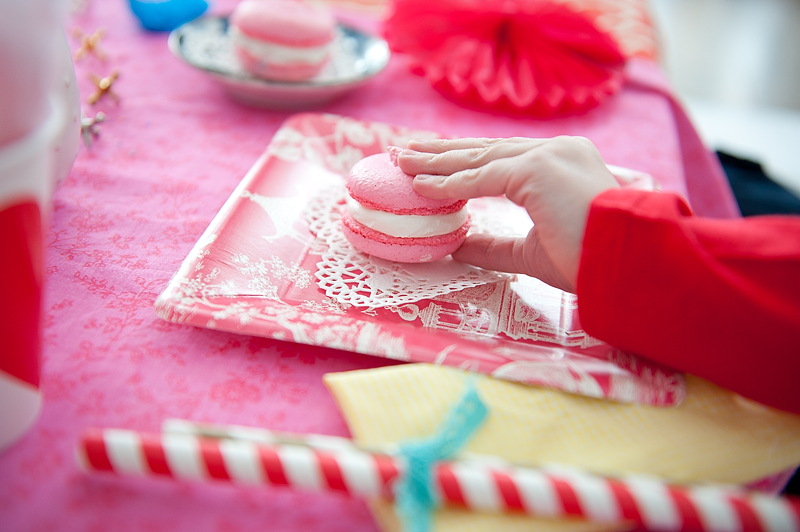 Some of the details: We went with the classic palette: pinks, reds, and candy brights. Off-beat touches come into play with prints – chinoiserie mix with floral and trellis. The red heart paper cup (thanks Lisa) offers an iconic and classic touch.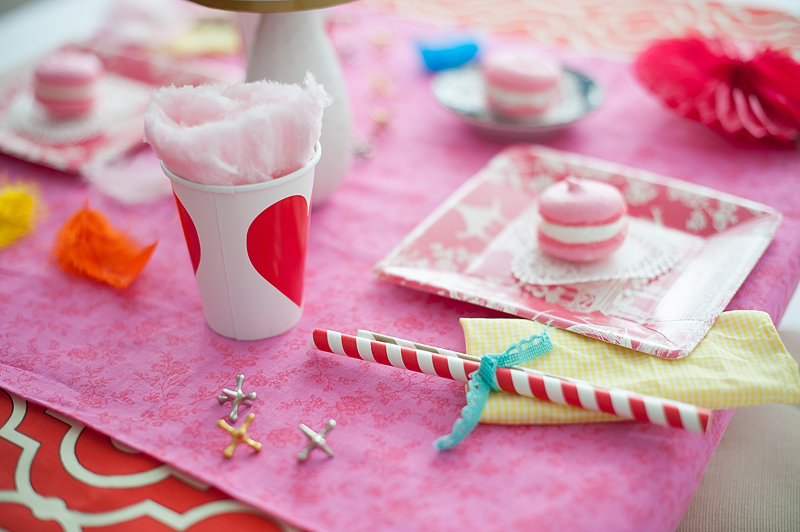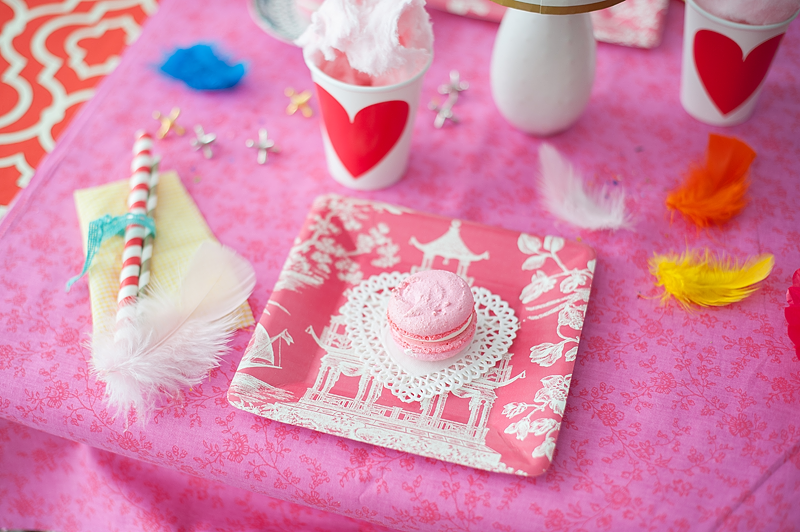 Tip: As you plan family parties, be sure to stash accessories and trinkets. You'd be surprised just how often you'll be able to mix & match from one party to the next. The key is to stay away from theme specific items. Shop based on color, print, shape, and play factor. Here I added feathers and classic jacks to finish the table – perfect for little hands!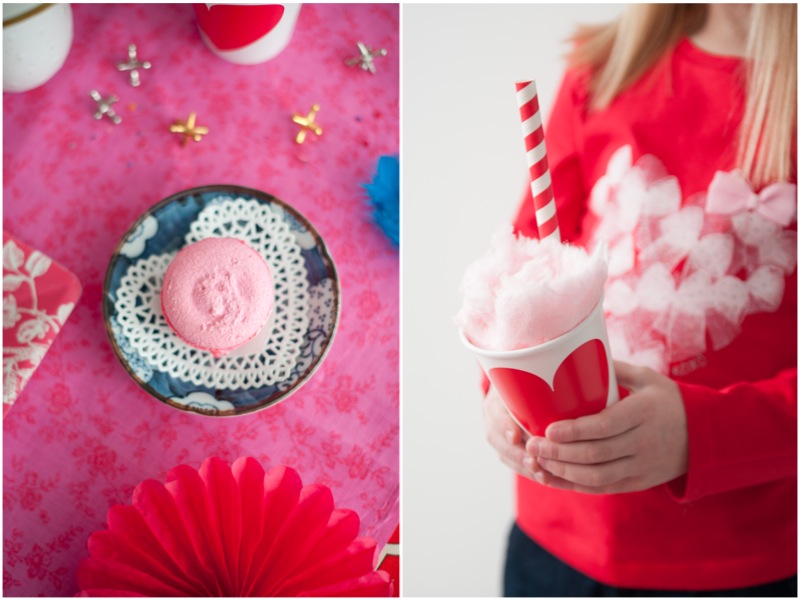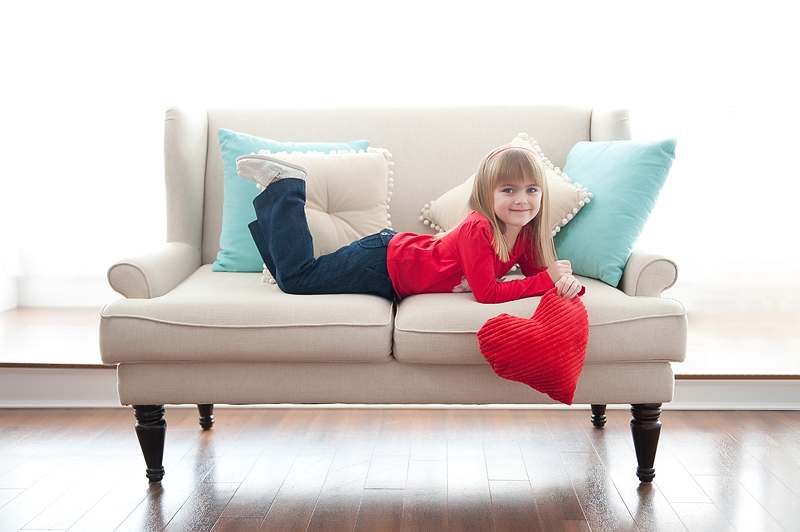 Happy Valentine's Day, and a very Special Thanks to the following: macarons by artisan bake shop / heart paper cups via lisa palmer / photography by megan belanger
How do you celebrate the holiday? We'd LOVE to know! – Denell
Comments are closed.