June 2 2014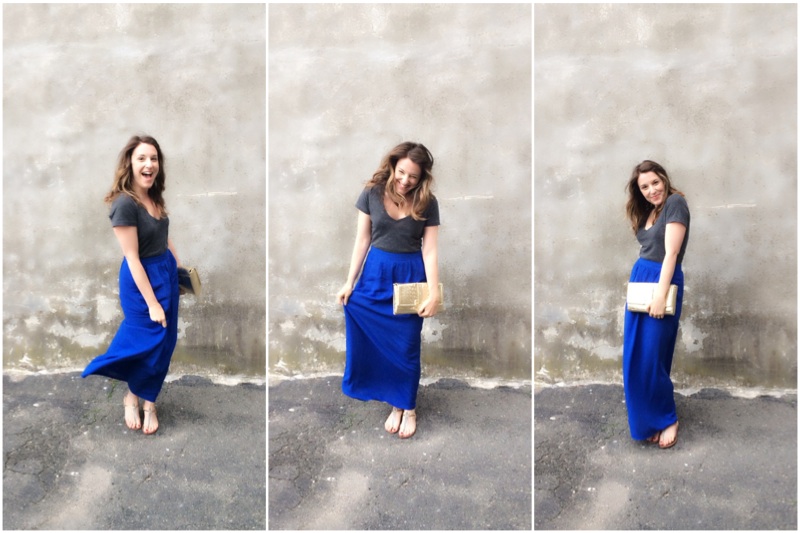 My social calendar has been BUSY. Within 3 weeks weeks, there's been MoPa Show, the Spring/Summer Digital Magazine and this past weekend, it was my BFF's baby shower. So much to love, so much to do.
Then comes date night – the night on your calendar when you can just kick-up your feet and be an adult. I'm all for it, and even though I was busy to the max, I was going to make it work. So, what to wear? Loving that casual style is in – in a big way, so the plan was to pair a simple cotton tee with a maxi skirt. So easy, yet pulled together enough to grant access to the high-brow joint that again support my need to feel like an adult.
Style Tip: Pair a fitted cotton tee with a pencil skirt, maxi skirt and style with accessories for a look that can work anytime, anywhere.
Comments