May 19 2015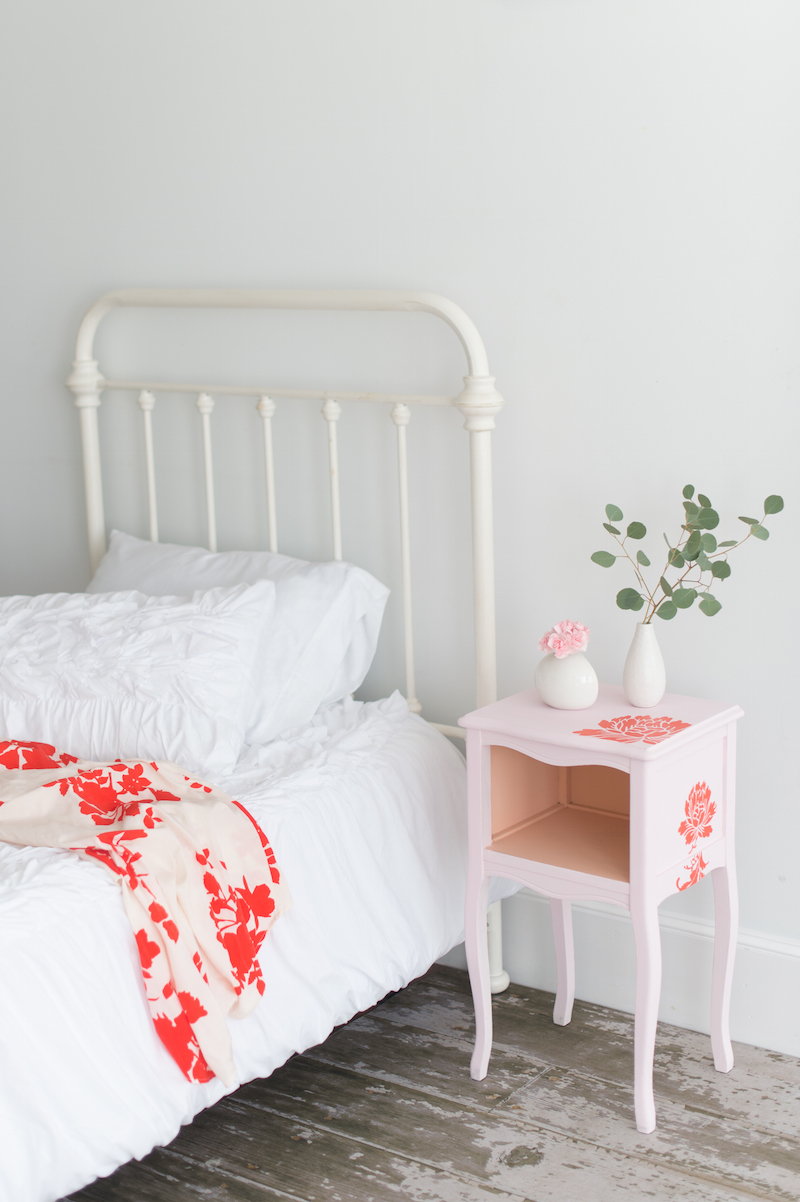 If you're like me, you love to spruce up your space with the change of each season. One simple way to change up your space is with a furniture update that can be achieved with a simple coat of paint! If you've never painted furniture before, let us show just how easy it is using the Martha Stewart Decor Paint collection!
A few things to consider before you begin this DIY project is design inspiration and materials, such as quality paint + stencils). When it comes to decor paint, we are currently obsessing over the amazing line of Vintage Decor Paint from Martha Stewart Crafts. This specialty paint goes on smooth (we recommend the quality Martha Stewart decor paint brush here too) and lends a velvety, chalk finish that is a dream. And a little paint goes a long way! Trust us, you're going to want to paint everything once you experience just how easy it is. Oh, and the range of colors are beyond beautiful; think traditional or trendy.
Beyond paint materials, you'll want to consider inspiration — think design details and motifs. You can literally grab inspiration from just about anywhere –in this case, I simply looked inside my closet and pulled a skirt I purchased last summer. I love the print and color combination. Inspiration found!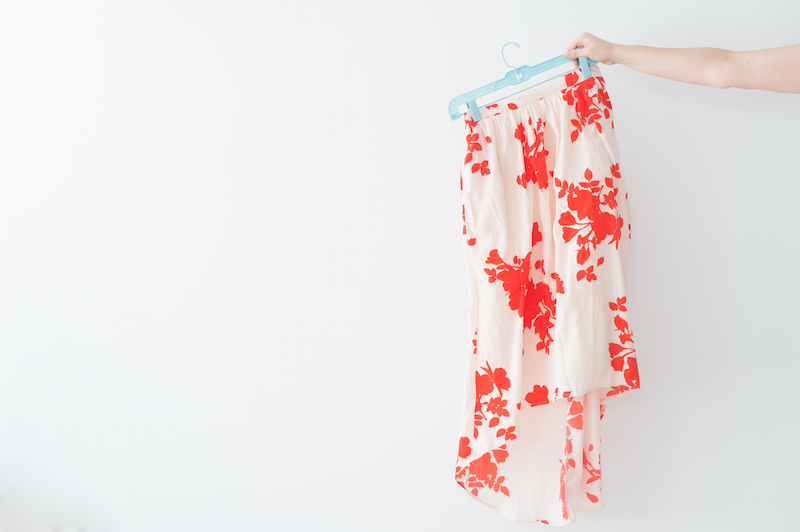 Next up, you'll need to have on hand a piece of furniture that needs a makeover. I purchased a small side table on a resale site, and it needed a little love. To achieve the look from my inspiration, I used a beautiful color palette from the Martha Stewart Decor Paint collection and the Vintage Decor Stencils in Blossom. You can shop these stencils here. The oversized blossom stencil perfectly reflected my inspiration.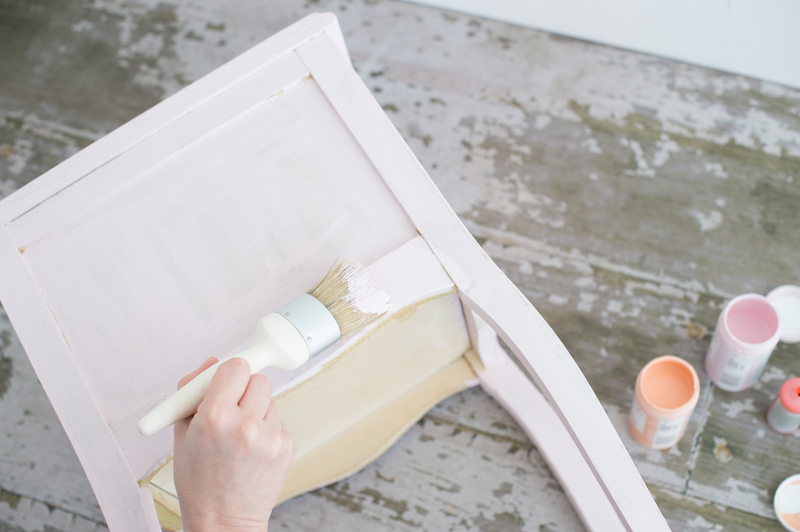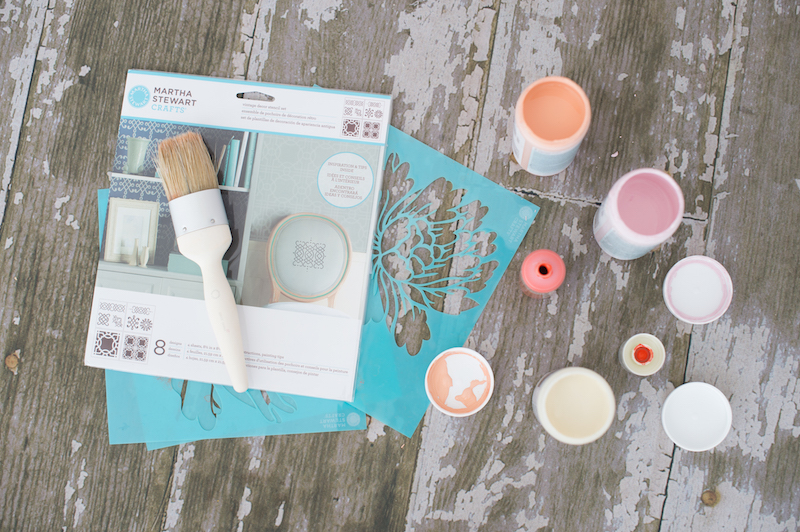 What you'll need:
Shop for some inspiration (I used a pattern from a skirt)
Shop or grab a small furniture piece
Martha Stewart Decor Paint in colors: Seashell and Cantaloupe (interior shelf color)
Martha Stewart Gloss Paint in Geranium (blossom motif color)
Martha Steward Decor Paint Bruch Martha Stewart Vintage Decor Stencils Once you have your materials, follow this tutorial: Source materials to achieve your design inspiration
What to do next:
Wipe furniture piece clean and let dry
Paint a coat of the base color to cover the furniture piece, let dry completely
Continue with second coat if desired
Once coats are dry you'll be ready to add your design motif using a stencil
Position your stencil against the surface area and paint in using a contrast color, let dry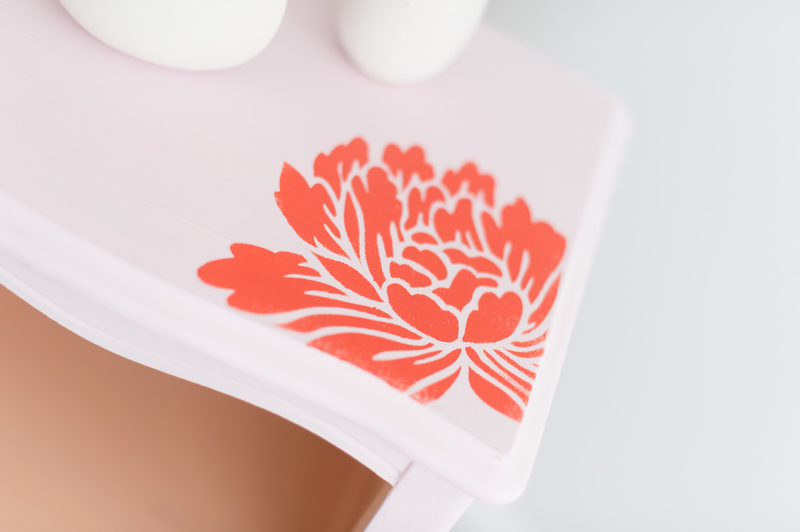 Now that our project is complete, we are ready to dress with accessories and put on display!
Love our little DIY side table? Be sure to shop the complete collection of Martha Stewart Crafts supplies for you next project!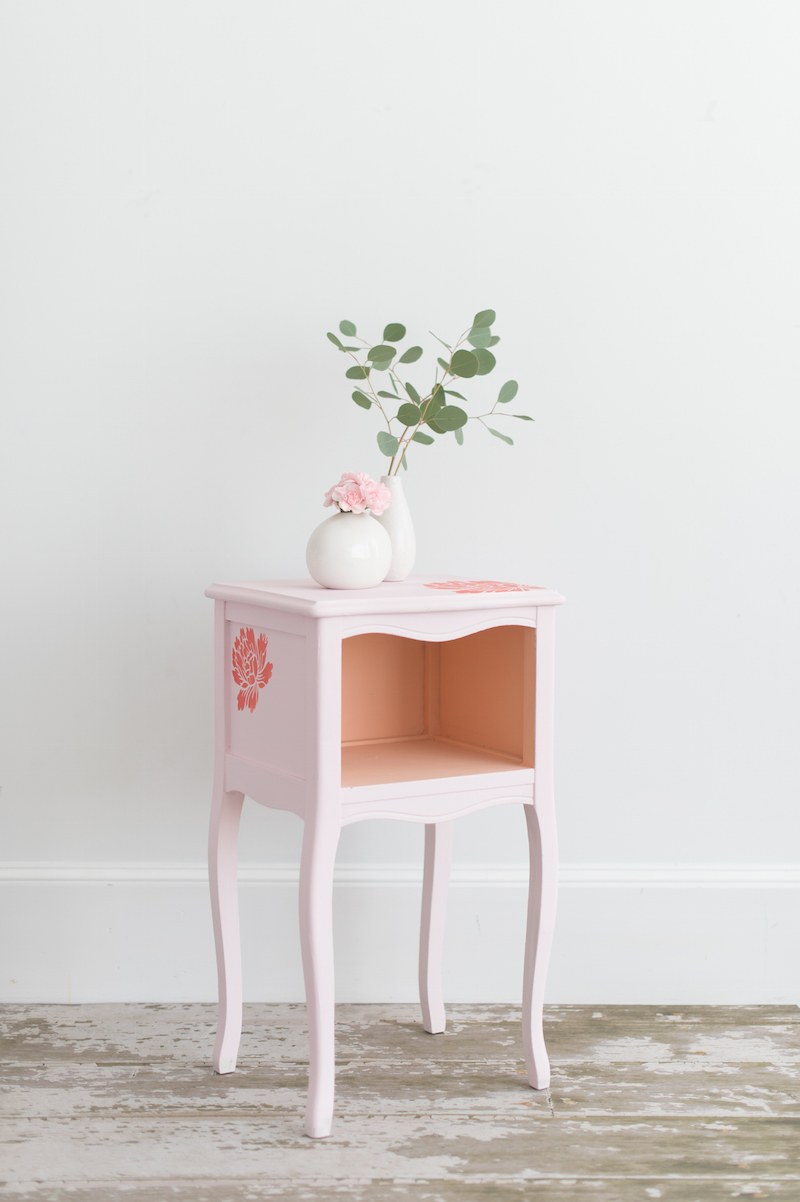 Project by Denell Pepin Photography by Megan Belanger
Comments are closed.