It's officially party season, which means you'll be spending time in your craft closet or stationary store in an effort to fashion pretty little packages. When it comes to wrapping I like to use a variety of things I have on-hand and pick up along the way – it's fun to mix it up! I also love versatility, and am obsessing over packages that work at a backyard birthday or a wedding shin-dig.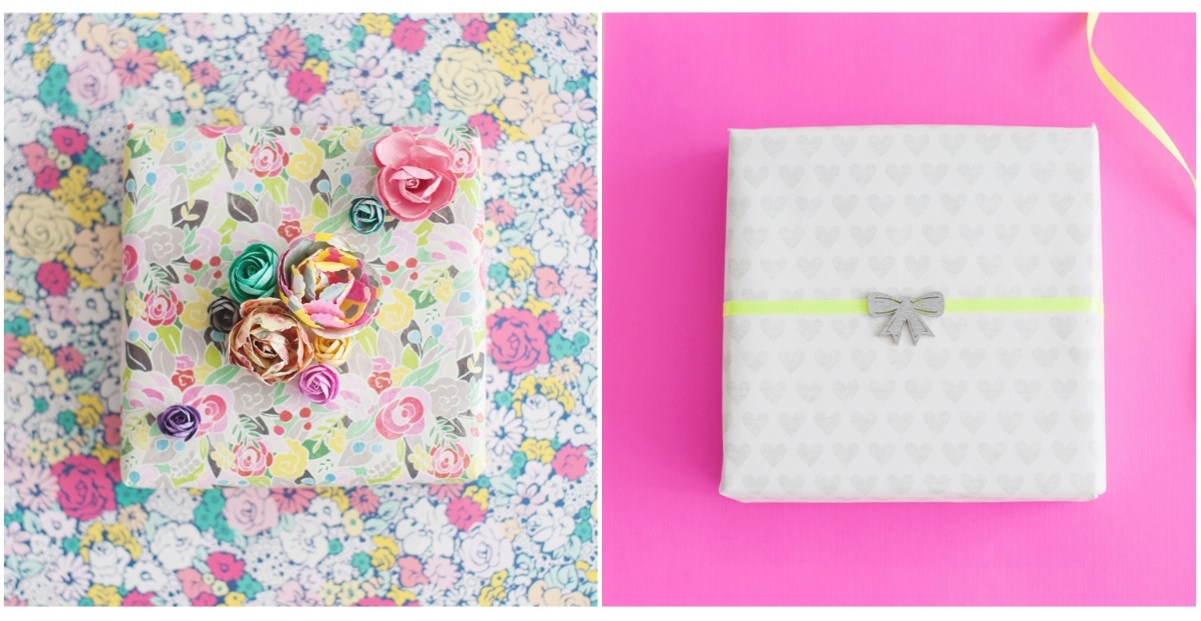 florals / flowers never get old. Mix up prints and patterns for a fresh take on this classic motif. The more layers, the prettier
hearts / this classic motif is so to love. The subtle color keeps this juvenile print perfect for a little or big occasion. Make it pop with neon ribbon and bow topper.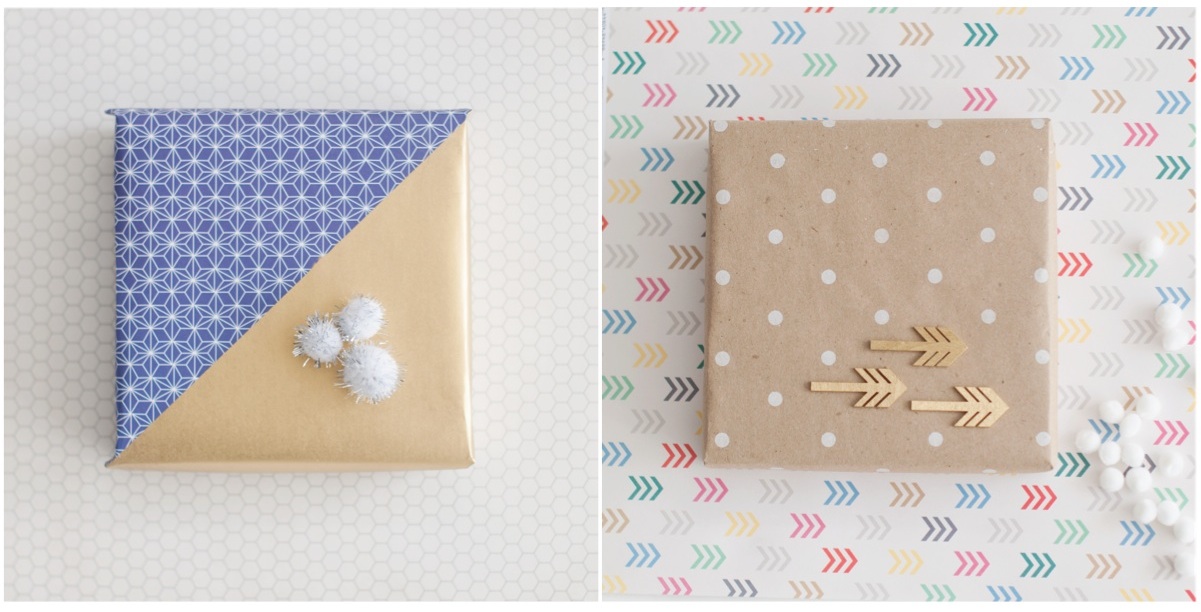 triangles & squares / shapes mingle with metallics for a truly refined and neutral presentation. Add unexpected elements you find around the house like pom-poms for embellishment.
spotted / polka-dots are standard and simply work for every party. Little metallic arrows give this theme an instant upgrade.
by Denell Pepin for Craft Box Girls / photography by Megan Belanger
see the Spring Summer edition of MoPa Living here.