April 26 2013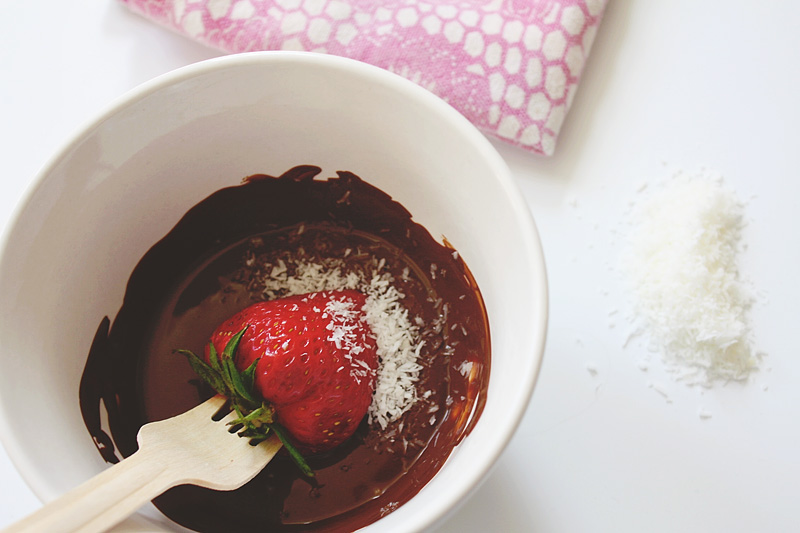 Friday Fondue.
There is nothing sweeter than a Friday night at home with the family after a busy week. Friday is the day we pile in together, and keep it simple with a movie and yummy treats. For tonight, we're whipping up our Friday Fondue. The kids love it because they get to use their hands, dip things, and it involves chocolate. The reasons I love it? Super easy, pretty healthful, and it involves chocolate. Everyone wins. 
So here's how you fondue: Add dark chocolate chips to a microwave save bowl, don't worry – eyeball it. Give it about 30-60 seconds or so until it melts down. Keep an eye out to avoid any burning of the chocolate – of course. When it's done, an easy stir with your spoon should reveal a silky, smooth texture. Now the fun part – let the kids dip in some fresh seasonal fruit. Add shaved coconut, sprinkles or chopped nuts for toppings. BOOM – instant fondue!
Enjoy your weekend!
- Denell 
Comments are closed.