August 22 2014
If there are any typos in this post, it's simply because I am blinded by great design right now. We had the chance to catch up with Lauren Grant, a local New England interior designer to learn more about her latest project. There's so much to love about this space: playful patterns, a happy color story and the fact that is was designed with family living in mind. I can't really say that there's one element I love more than another, but I do know I am now on the hunt for an oversized blue velvet couch.  – Denell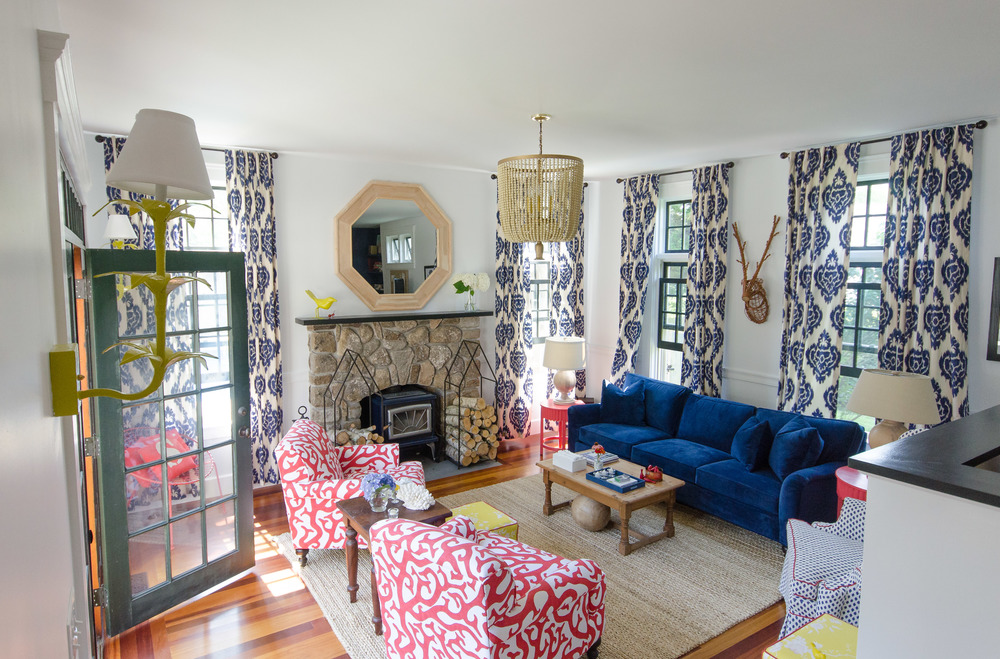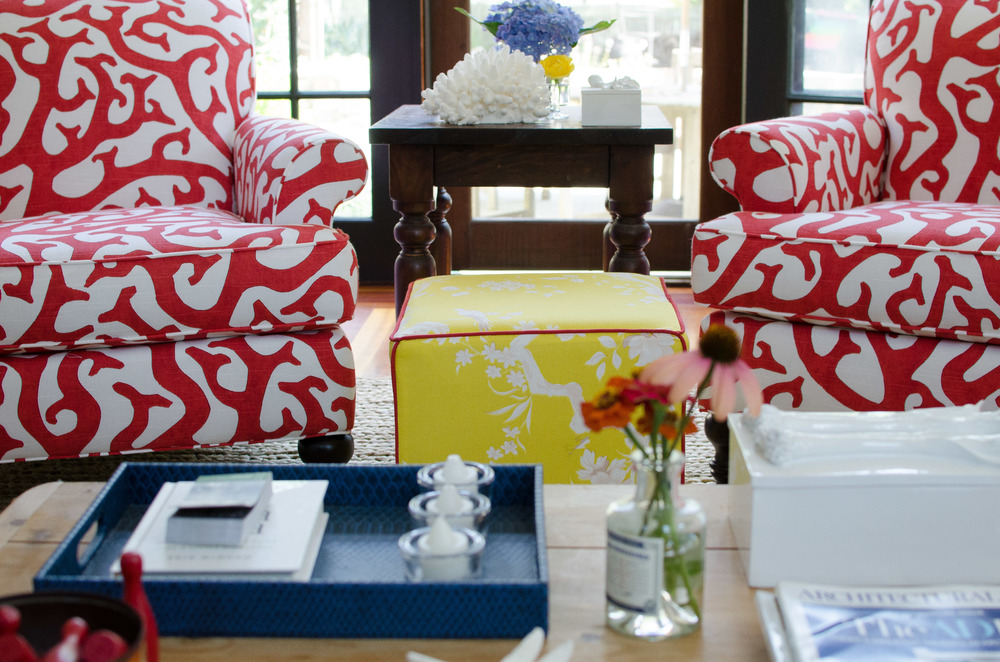 What was your biggest challenge in the space? The biggest spacial challenge was making sure that we used the rooms vertical space, giving the family full use of every inch. Since the rooms windows were so grand and went right up to the ceiling we decided to paint the sashes black and go with a bold crisp fabric for floor to ceiling drapes. We also added a large central ceiling fixture to add more overall impact. Both features keep your eye moving and keep the space open for family living.
What was your approach or inspiration for the design? There wasn't one specific direction that the room was based off of, it was more about brightening it up with lots of bold color and pattern and incorporating playful elements that reflect the family's personal style and the homes coastal village location.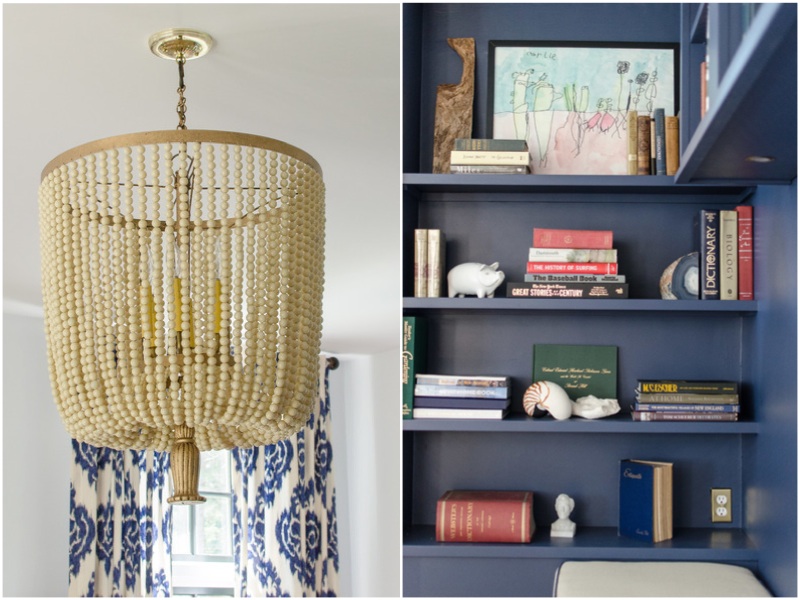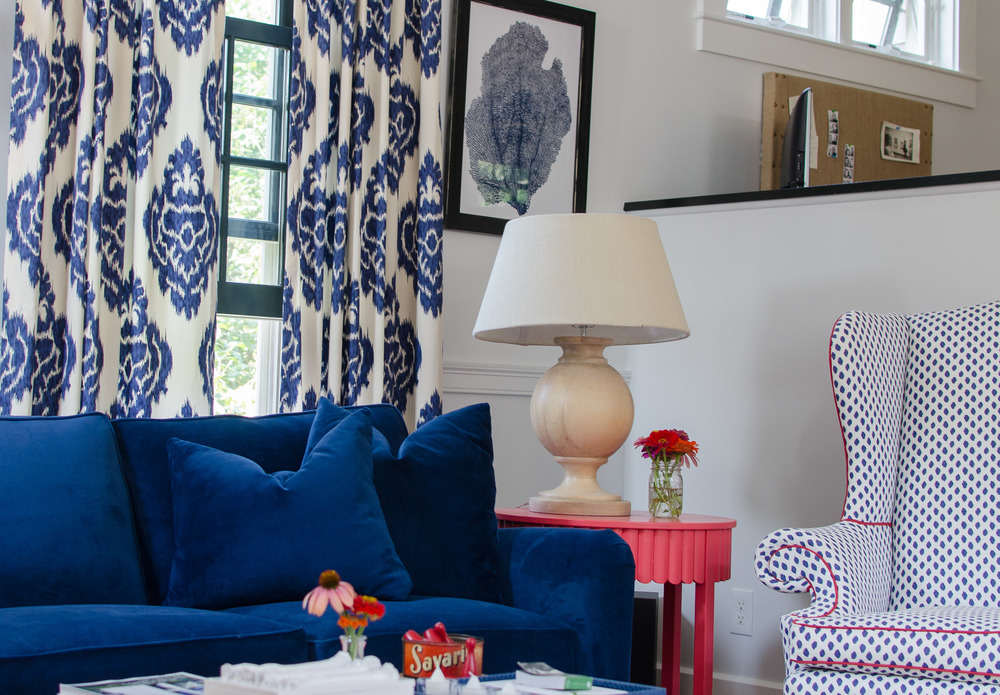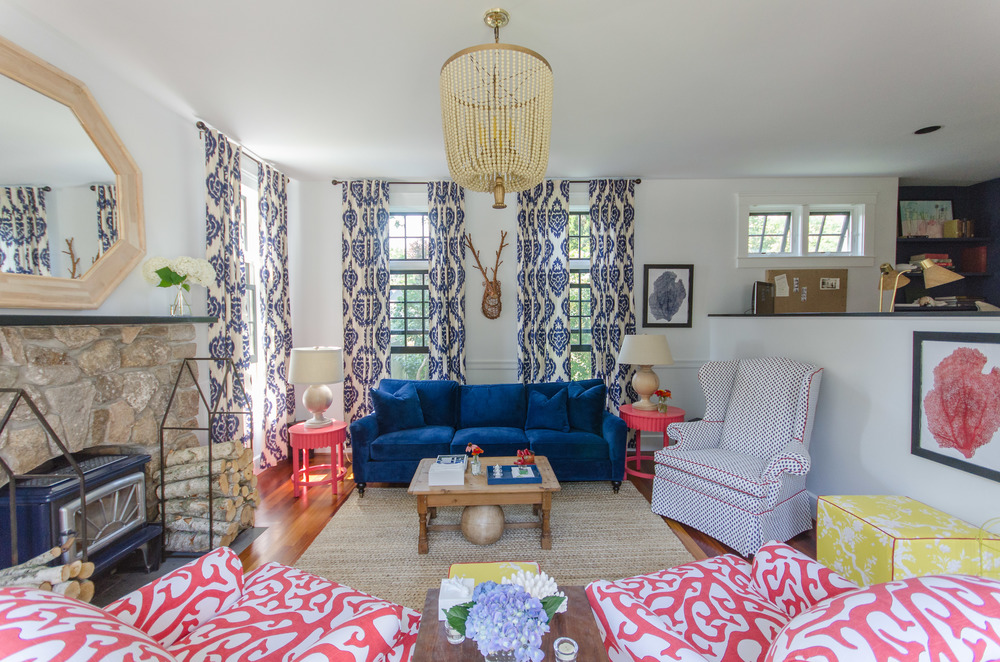 Favorite feature of the room? The family's long time cozy wing back chair that we reupholstered in a fresh blue and white dotted fabric and piped in coral. The chair just came alive and now everyone loves it – especially the kids.
Advice for families looking for more of a design feel? Don't stress about what matches what or what color will work with another. Instead, try to focus on buying pieces that you love and layering them into your space one by one. When your home is filled with things you love and they almost tell a story about your family – they tend to speak for itself and exude an effortless style that is unique.
Describe the room in 3 words – When the family first saw the space, the mom used the word "soulful."  I think it fits! Soulful, fun, fresh. Which is quintessential family living!
Get to know Lauren Grant Design by following her Facebook page, or visiting her website. Project in collaboration with Margaret Silvia of Details and Design.
Comments are closed.