March 28 2013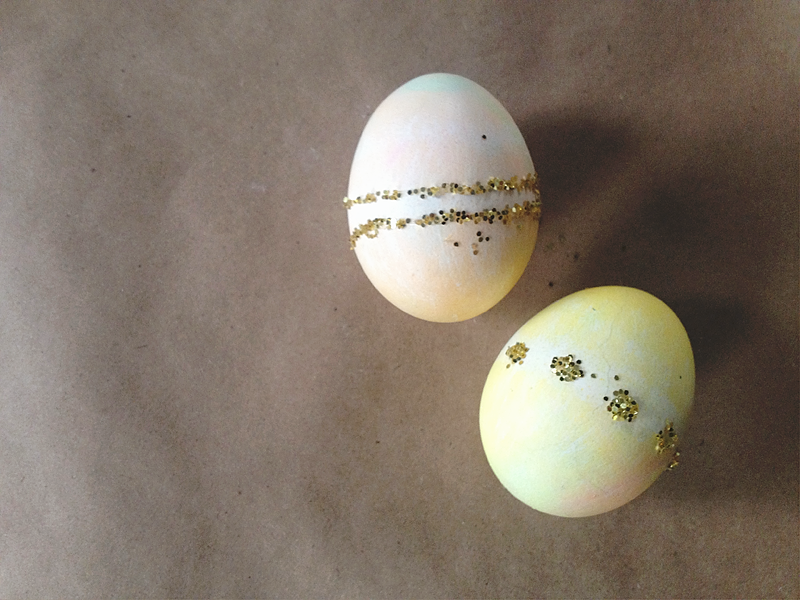 The Good Egg.
I have a thing for Holiday crafting. It all boils down to spending time together as a family, creating things with our hands, and the many laughs and follies that are sure to ensue.
An absolute must around Easter: Colored eggs.
As much as I love candied color eggs, each year I'm hungry to try something new; an applique, technique – or anything that offers a fresh take. And because I'm part of the Pinterest community, I know I'm not alone. For this years "fresh egg" challenge I opted to use chalkboard paint. I recently scooped up a bottle just before Easter season, so it was meant to be.  Now if you craft, you know that things never go according to plan, so we were sure to have the trusty, traditional dye kit handy, because, well, it's trusty. It's good to have a back up plan in life, and in crafting. 
The boys were way into the traditional dye kit. They rolled up their sleeves, did a little dip and mix, and the results – beautiful. I wish I could say the same about the chalkboard eggs. The high-gloss finish just didn't want to take our chalky polka-dots. Overall, I am proud of our effort. 
Best in show? The traditional dye kit delivered this lovely duo. I swoon over the soft washes of color. Nate and I added a simple glitter garnish for good measure. Here's to many more years crafting The Good Egg. Happy Easter.  
-Denell
Comments are closed.