December 16 2013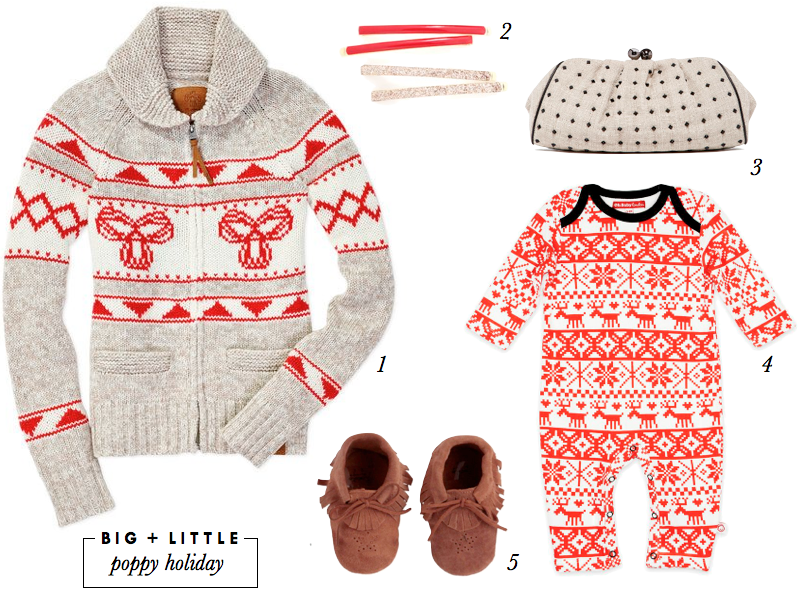 Poppy Holiday.
Each winter, I treat myself to a new sweater. It's the perfect time to indulge in a timeless piece that will keep me warm, and will forever be in style. Here's a festive big + little inspired by seasonal must-haves.
Style Tip: To dress up a winter wool sweater, simply pair with leather or sequin leggings and grab your favorite clutch. On the weekends, think tartan check shirt & denim. For the littles – this fair isle printed onesie is perfectly holiday and super cozy, oh, and these must-have mocs just won't quit.
wool sweater / bando bobbies / studded clutch / fair isle onesie / baby mocs
Comments are closed.