January 22 2014


E's Room Tour.
When Modern Mom Sarah wanted to create a space for daughter Elise, she turned to interior designer, Lauren Grant. Here's two things we know for sure: we love the finished space, and everyone needs a sweet tented hideout in their room. Here, Grant takes us on a tour while offering up some easy design tips for the home.
What was the goal for the space?  The room is large and needed Elise's personality. Areas also needed to be defined to better utilize the scale of the room to it's fullest.
What were some of the challenges?  The size of the room! A large room can be a good thing, but it tends to be more difficult to cozy up a large space especially when trying to work with existing items.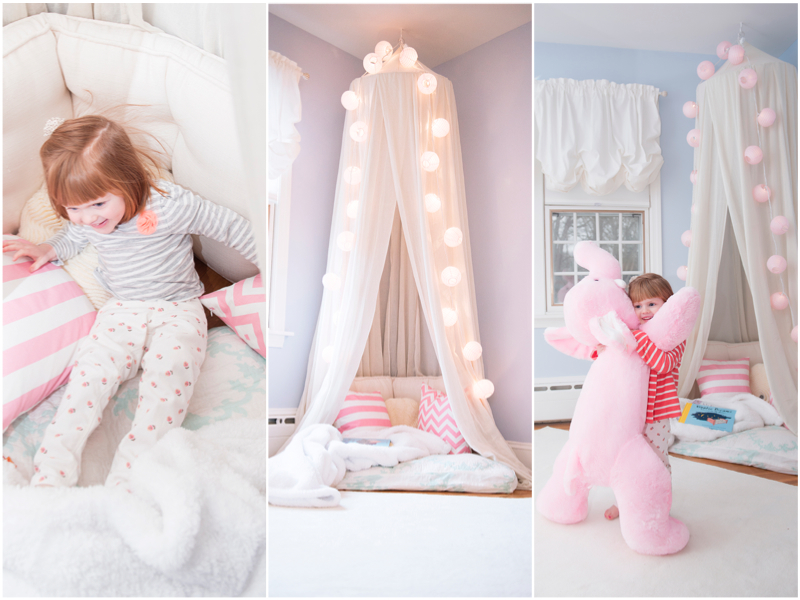 Where did you pull inspiration from?  I didn't want the room to feel like it was a disconnect from the rest of the house, so the inspiration came from the rest of the living areas. Elise's mom has great taste, and enjoys light airy colors with doses of classic stripes and trellis patterns. Elise's room is a more playful and youthful version of these things.
What surprised you most about the space?  The amount that can be accomplished on a budget.
What advice would you offer when taking on a room make-over?  Avoid looking in the "children's" decor section only. I like using grown up pieces in younger color schemes to keep the room from looking contrived or expected. This not only helps elevate the look of the room, but will also make much better use of your budget and the longevity of design items. Many "childrens" items tend to be higher price and less quality.
What's one design trend that is easy to incorporate into any space? A painted wall pattern. It's easy, inexpensive and offers high impact results.
Three words to describe the space?  Sweet. Personal. Feminine.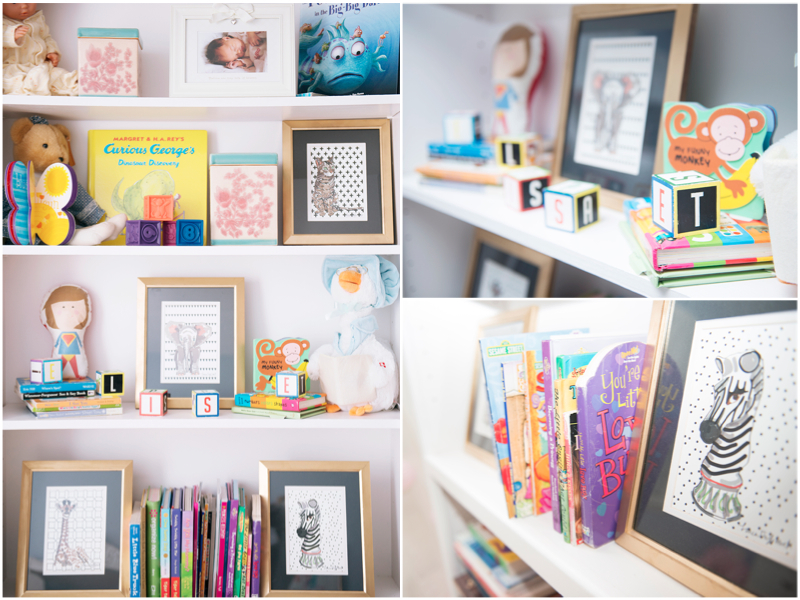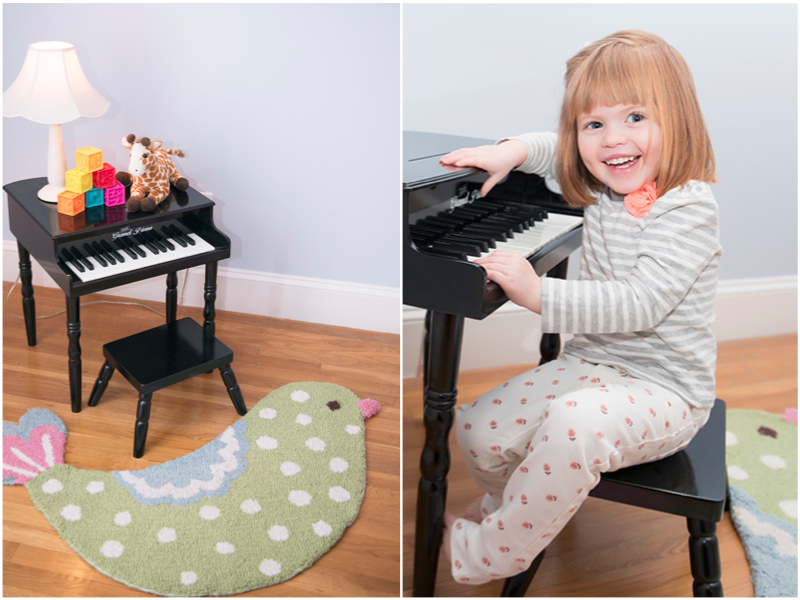 Photography by K Laine Imagery and Design // Interior Design by Lauren Grant
Comments are closed.