December 15 2014
This year, I have been baking for sport. Some of the baking has been for featured posts over at Best Friends For Frosting and then there's the 3 cookies swaps I'm attending this year. Yikes. Oh, and then there's the popular family gatherings which means we'll be cooking up some of favorite dishes straight through the holiday. In between all the baking, cooking and busy stuff – there's still the idea of doing laundry and making sure all of our favorite clothes are in the best shape possible.
One way I make sure this happens is with a good quality laundry detergent. I recently reviewed the all Mighty Pacs OXI and without a doubt I liked the product and how it removed stains — keeping everything looking as good as new.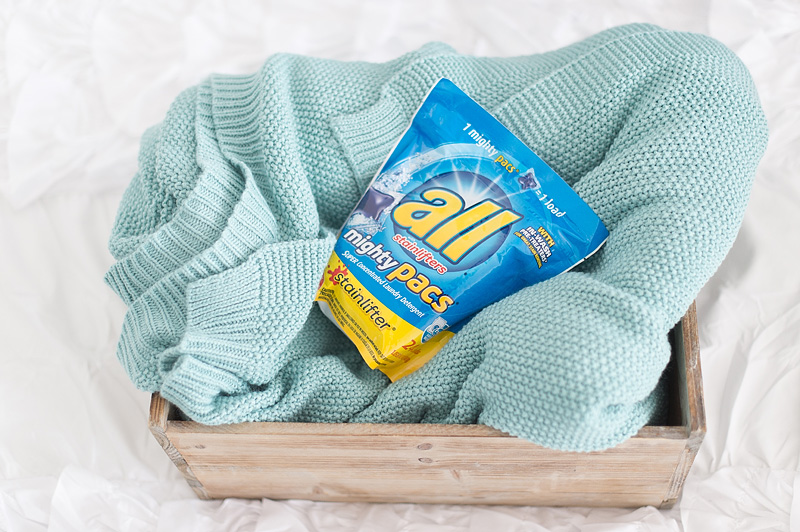 Let's run down some of the basic stains we'll all be tackling this holiday – also known as Top Stain Culprits:
Grease and oil top the list of food stains during the holiday season — gravy is a major offender!
With lasagna and meatballs being very prevalent winter dishes, tomato-based sauces and condiments are some of the most frequent and toughest food stains.
Spaghetti sauce, pizza sauce, tomato sauce and ketchup are some of the most common & worst offenders.
When it comes to baking, a majority of people experience stains from snack bars, baked goods and sweets.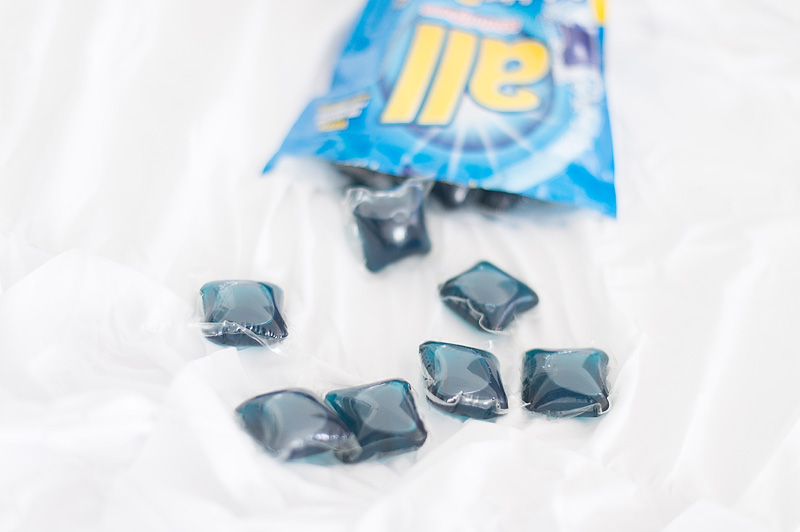 Can you relate to any and all of the above? I know I do!  Which is why I was ready to give this product a spin. And considering that white and neutral colors are popular this time of year, I'm hoping that the stain removing promises actually deliver.
Here's just one of the things I like about the the All Mighty Pacs – they are super easy to manage. No messy liquids, or heavy bottles to wrangle. With their simple pod packaging – you literally toss one pod into the the laundry. So simple! As with all products, be sure to read the instructions when using products — I prefer to wash my garments in super hot water so for me, these little pods dissolved easy and left no plastic residue at all. High-fives for packaging I can get behind.
The stain lifter also works well; with two young kids and a very busy kitchen, I've noticed nothing but clean clothes while using the 'all Mighty Pacs. And often times, our stains go untreated and our clothes are not washed on demand — so the products certainly delivered on stain removing. Overall, I like the detergent. Easy to manage, removes a variety of stains and left a super clean scent.
If you'd like to learn more about this product, visit here.

Product was provided for review, but all opinions are my own.
Comments are closed.