June 12 2013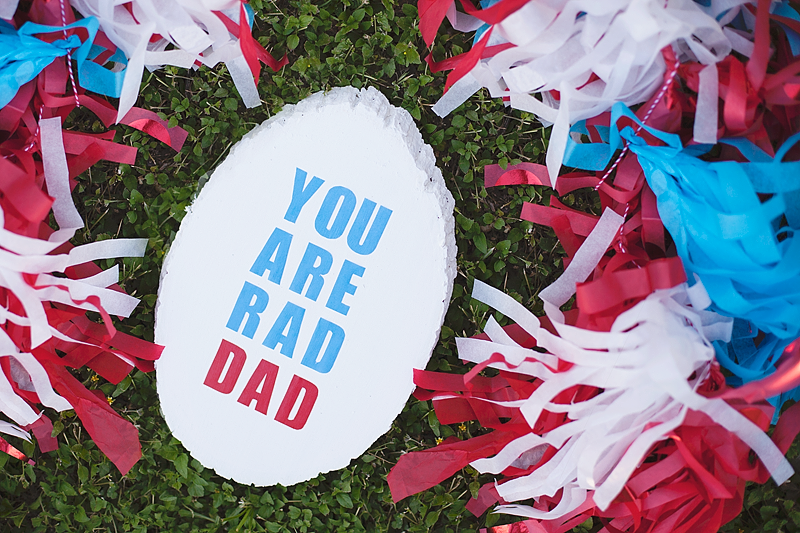 Rad Dad.
Crafting a gift is something we can really get behind here at MoPa. So for Father's Day, we're feeling a bit inspired and wanted to pass on a rad gift idea that you can craft at home. We even included an awesome little printable for you to use with the craft – or on its own. You choose.
Now, back to the craft. We made a quick visit to the local craft store and grabbed up the following items:
Wood Plaque with Bark, White Acrylic Paint, Modge Podge, Sponge Brush, Scissors
Take white acrylic paint and apply a good even coat to your wooden plaque. It's probably best to apply two for an even opaque finish. Once that dries, take the printable (provided below) and trim it out a bit to remove any excess paper, and center onto your wooden plaque. Next, apply an even coat of modge podge to the entire surface area for a smooth finish. Once that dries make sure to apply one last coat of modge podge to complete the project.
Once it's dry, you now have a custom plague for dad – that is totally rad, AND custom made. 
All supplies available at your local craft sore (ie. Hobby Lobby or Michael's.)
Download your own printable, right here: Red, GrOmbre or BlueRed
Comments are closed.