June 9 2014
It's time to ditch heavy meals and mix things up with your newest spring obsession: the smoothie. These super fresh blends are packed with nutrient-rich, cleansing ingredients, which is exactly what we (kiddos included) need right now. Serve in your favorite glass jar and add a playful straw because each smoothie serves up enough two, and they are totally kid approved.
Ginger Sweet – Super sweet blend of fruits and veggies with a subtle hint of ginger
2 carrots
1 small cucumber
1 green apple
1 clementine
1+ inch fresh ginger
½ lemon squeezed
*optional: 1 TBS flaxmeal for fiber, protein, & Omega's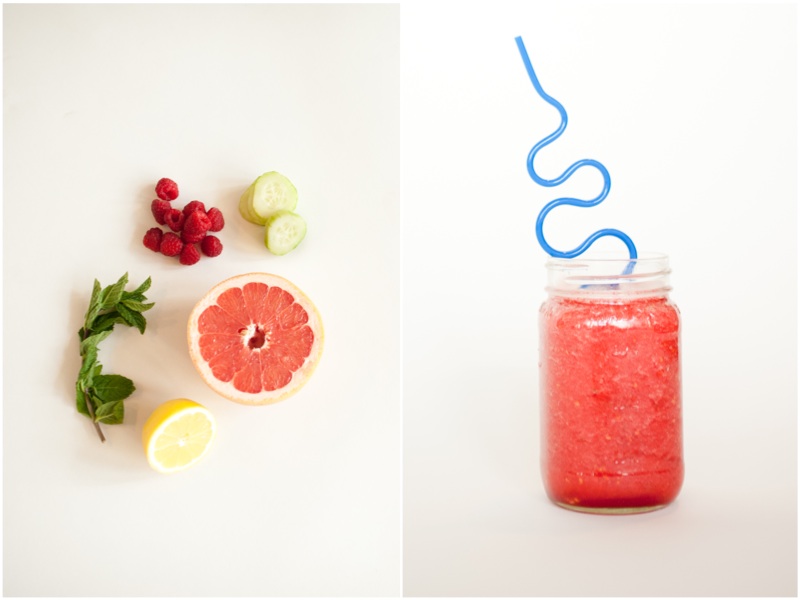 Ruby Red Raspberry – A blend that is beyond refreshing with a good dose of berry, citrus and mint.
½ ruby red grapefruit
½ cup raspberries
½ lemon squeezed
4 mint leaves
1 small cucumber
*optional: 1 TBS flaxmeal
For more alkalizing goodness add 1 cup of chopped romaine hearts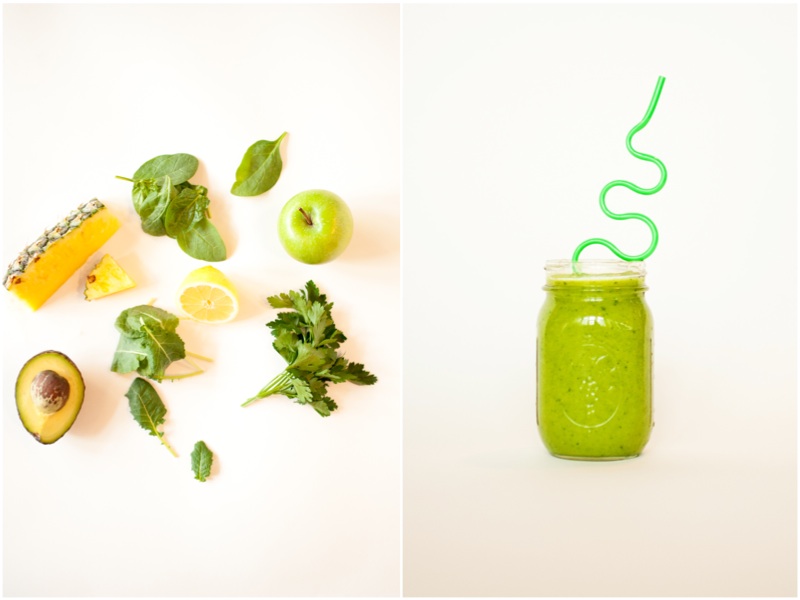 For the Love of Green – Packed with green goodness and a touch of pineapple… sweet perfection!
1 small cucumber
1 green apple
¼ avocado
1 cup spinach
½ lemon squeezed
¾  cup pineapple
*optional: 1 TBS flaxmeal
smoothie recipes by Lara Harrington, trainer and co-owner of Boutique Fitness / photography by MOJA Photo / styling by Denell Pepin/ original feature from the Spring/Summer MoPa Living Magazine. 
Comments are closed.